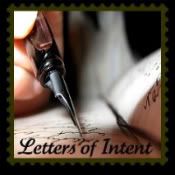 Dear Utah Weather:
I really need to plant the flowers and bushes I bought a month ago. Please could we be done with the cold? It is May 14th for heavens sake!
Sincerely,
Missing Spring
Dear Neighborhood Big Dog Owners:
Could you please be polite enough to clean your freakin' BIG piles of poop off my lawn when your dog is done. My dog is tiny. She cannot poop out logs that are as big as her. I swear if I find out who you are I am gonna collect it and leave it in a pile in front of your door for you to step in.
Sincerely,
Sick Of The Crap
Dear Walmart Employees:
Please don't wear a shirt that says "How Can I Help You?" It is just not right.
Sincerely,
Never Been Helped
Got some letters you need to write? Link up with Julie at
Foursons
:)